At CaraMaps, we offer you several promotional codes thanks to our partners: Yescapa, Hertz, ...
If you have a promotional code, you firstly have to create an account on our CaraMaps platform via the website or the mobile app. This only requires an email address and a password.

If you use the mobile app, click on 'profile', then on 'information' and finally on 'promotional code'. On this screen, you can fill in your promotional code in the dedicated field.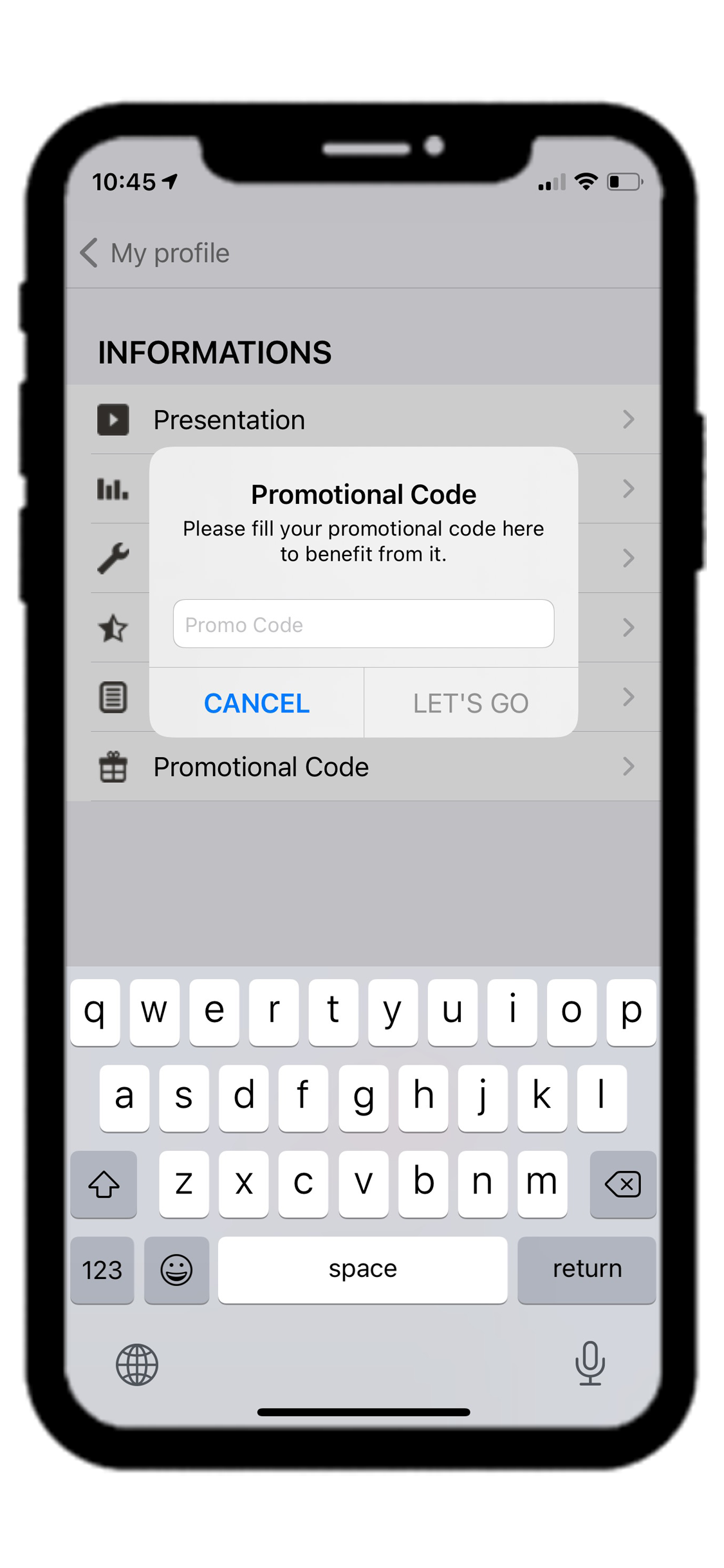 If you use the website, please fill in your promotional code on the following link to benefit from it: https://www.caramaps.com/code-premium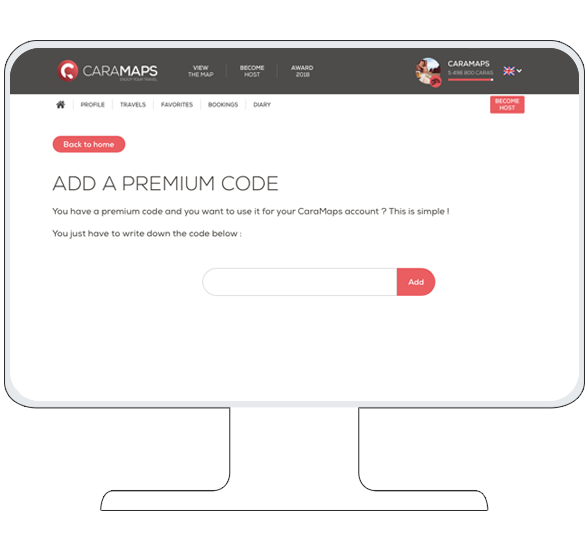 🚐 By renting a vehicle on YESCAPA, you can also enjoy a free CaraMaps premium mode subscription. Get your promotional code and enter it on this link to take advantage of it: https://www.caramaps.com/premium-caramaps-offered-with-yescapa
🚌 By renting your vehicle on HERTZ TROIS SOLEILS, you can also enjoy a free subscription to the CaraMaps Premium mode. Get your promotional code and enter it on this link to take advantage of it: https://www.caramaps.com/premium-caramaps-offered-with-hertz3soleils