On the CaraMaps app, in the 'travels' tab, click on '+ new travel' at the top of your screen.
Start by naming the trip, define the departure and arrival points and the date. Once the trip saved, you only have to click on it and to use the map mode to add the steps you want.
When navigating on the app, you can add all the steps you want to an existing travel.
For that purpose, you only have to click on the site you want and then to select 'add as a step'. You will then be able to choose between creating a new travel or to simply add the site to one of your existing travel.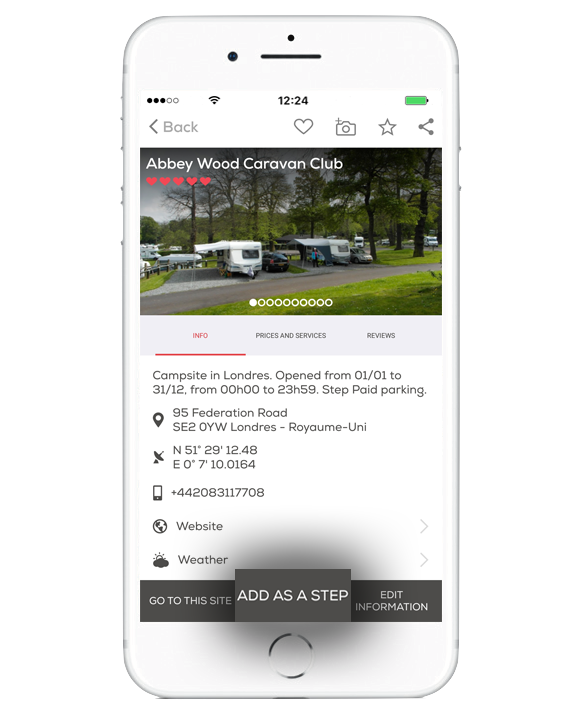 Finally, you can at any time delete a step of your journey or change its order. To do this, when you are on a trip, choose the "list" mode and then click on the step you want to modify. Then, you will have the choice :
- Either to click on it and to drag this area to change its position in your itinerary by going up or down in the list.
- Or you can delete it by tapping the selected area and swiping your finger to the left. A confirmation message will appear to verify that you want to delete this step.