Whether you are a traveler or a host, you can update the information on a CaraMaps record.
From the website, once logged in on CaraMaps, go on the corresponding record and click on 'Edit this site'.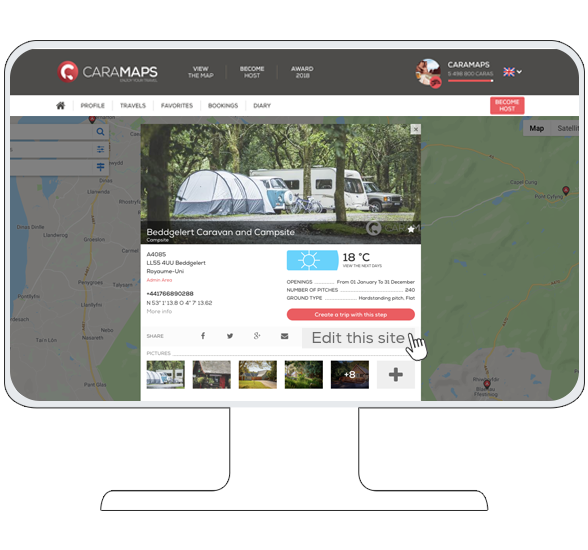 You will then be able to change the GPS coordinates, the contact information or even the different services offered and their price.
It is also possible for you to contact the CaraMaps team by email (contact@caramaps.com), to point out a location error, an area closure or to add a description.
Every time you revise a record, your CaraMaps account gains +200 Caras !