As a CaraMaps member, you can share your most beautiful pictures with all travelers.
From the CaraMaps website, once logged in to your account, go on the corresponding record and click on "+" in the pictures tab. You can then 'drag and drop' your pictures or select them by clicking on the grey box.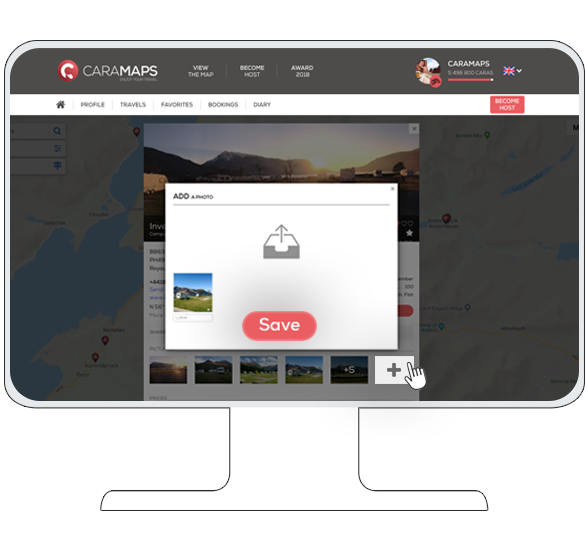 Once the pictures' transfert starts, please wait until the completion of the loading to click on 'save'.
Your pictures will be viewable on CaraMaps once our team approves them.
Each shared pictures on CaraMaps makes you gain 100 Caras!